WHAT IS MODEL WARSHIP COMBAT?
Model Warship Combat is a game where 1/144th scale model warships from WWI and WWII with working BB cannons and bilge pumps battle each other in fleets of Axis and Allied ships. The sides of the ships are made from sheets of 1/32" balsa and once the balsa has enough holes in it to let more water in than the bilge pump can handle, it's down to Davy Jone's Locker it goes!


But not to worry! Captains are quickly able to wade out and retrieve their boats. The ships are designed to survive combat, be patched, and return to their team for the very next battle (repairs usually take less than an hour). Points are awarded to each team for the damage (holes) they do to the other fleet's ships, with bonuses awarded for ships actually sunk (the part we all love!)
RECENT NEWS
1-30-2014: MWCI NATIONALS 2014!
Sorry for the delay selecting the site for the 2014 National Competition (we were waiting to hear from a couple members who had hoped they could get the appropriate permissions to host in their locations, to move the event around the country a little more, but it did not work out for this year). But we are GRATEFUL for the offer from Capt. Tyler to host the event again July 21-25 at Veteran's Lake in Elk River, MN.

Tyler and the gang up there are a fantastic group of guys so you won't want to miss out on this year's fun (although I hear you may need warship-worthy anti-aircraft for the mosquitos!) You can learn more and sign up for the event under "Battles & Events" in the menu above or directly in the link below:


MWCI NATIONALS 2014




1-16-2014: Digital WWII Collection!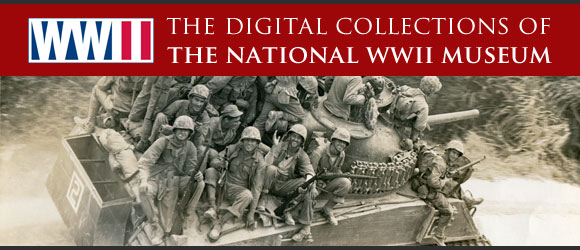 One of our veteran captains sent a very interesting link about the National WWII Museum's new digital collection where you can view some of the photographs from their collections and also watch interviews from their oral history. It looks fasciniating! Several captains actually intend to go visit the museum in New Orleans on Friday morning before the Brouhaha in March (if you're going to that battle and can get away early you should see about going with them!)


12-28-2013: Rib Calculator Program Online!
To help those new captains building ships for the 2014 battle season (I saw a lot of posts asking about how many ribs a particular ship could have), there is now a Rib Calculator Program available online.


Rib Calculator Program


I hope it helps, and look forward to seeing the new ships on the water!


12-16-2013: Our Wonderful Editor!!!
It's time again. And thanks to the wonderful work of our editor (and some dedicated writing from our membership) we have the next edition of Task Force 144 ready for the membership. Of course, you can find a link to it in the Members Area, but below is the direct link:



Task Force 144 Winter Edition


We are grateful to everyone who contributed and a special thanks to our editor, Steve Cox, for putting it together. Remember, there is always a next edition, and any member is welcome (the editor reminds me, it's "encouraged!") to submit articles! I'm off to read now...

11-15-2013: Another Blast from the past!
I am certain many of you know (and enjoyed) having the original Hull Busters archive posted in the How-To/Resources page (Thanks again Fluegel). Well thanks to the dedication (pack-rat-tendencies) of Rick Whitsel in saving original printed copies of our own Task Force 144 club newsletter, we now have the earliest three years of Task Force 144 posted on the website. You can find them in the "Newsletter and How-To resources" link in the navigation menu above, or CLICK HERE.

ENJOY!



10-9-2013: Need more - Just Battle!
Even though the MWCI National Competition is just once-a-year, we have lots of opportunities to fight our ships and greet our (equally nutty and obsessed) fellow hobbyists. In the SE region some of the captains get together to work on ships about every weekend, and hold a battle about every month except January (makes our frozen NE captains envious). These are great times to break in a new ship, even if it is still under construction. Below is a picture of a new SMS Scharnhorst being built (and battled) by their new Canadian captain, Chase Hargraves.



The plane on top is an award given to Chase at their September battle, the "CLARK WARD EXCELLENCE IN SUPERSTRUCTURE DESIGN AWARD"


For anyone not in on our local joke and who has not seen the condition of the ships Clark Ward usually bring to events, it is not usually an honor to receive this award.. sort of like my "Purple Sinker Wet Pants Victory Award".

But it is all in good fun, and they will be right back at it this month as well.



9-5-2013: YES! MORE VIDEO!
Wow, it's getting hard to keep updating fast enough to keep up with the amazing Captain Johnny and his video posts! This is scenes from the fleet battle on Day 2 of the 2013 Nationals.


AGAIN, many thanks to JohnnyA for putting together the new video. KEEP THEM COMING!
We have more on the Club YouTube page.



9-2-2013: Yet MORE News!
A captain recently told me he had spoken with a potential recruit, who mentioned he thought from our web site our hobby was not around any more (not sure what gave that idea.. we have new posts at least once a month?). But in any event, to show we are STILL HAVING FUN:

NATS Sortie 2 Video is now available thanks to our wonderful Captain Johnny!



AGAIN, many thanks to JohnnyA for putting together the new video.
We have more on the Club YouTube page.



And there is even a NEW EDITION of our Club Newsletter, Task Force 144

Task Force 144 - Fall 2013


(Many thanks to Editor Steve, and to Mike Mangus for writing the story)


8-5-2013: MWCI Nationals Photo!
Sorry for my forgetfullness. I almost always post a group photo of our silliness after each major event. It was a great looking (we tell ourselves) group of guys at the MWCi National Competition in Houston, TX this past summer:


many thanks to Stephen Morgret of STRIKE Models for the photo



7-20-2013: MWCI Nationals; Allied Victory!
Well, congratulations to all those captains who battled their ships at the National Competition in Houston, TX this summer! (I hear the copper that was added to the pond for algae gave everyone's electronics real problems - you all deserve commendations for keeping them running). The results are back and the final tallies were:


Axis 175990 Allies 178070
Margin of allied victory was 2080. Allied Admiral Pete Demetri over Axis Admiral Brandon Smith!

Some of the Recognitions made for this year's NATS
Founders: Fleugel, Bismarck
Best of class 6: Jeff Lide, Mutsu
BOC 5: Johnny Adams, Baden
BOC 4: John Stangle, Westfalen
BOC 3: Matthew Larson, Indianapolis
BOC 2: Randy Stiponovich, Glorie
Life Line: Ted Beuring
Individual Combatant: Randy, Glorie
Most Damaged: Lief Goodson, Bismarck - 22,135; or 646a, 43o, 148b
Sportsman: Doug Hunt
Best Dressed: Fleugel
Best of scale Convoy: Ty's Freightor
Best of scale warship: Brian Lamb, Vangard
Rookie of the Year: Matthew Larson, Indianapolis
Most Feared Axis: John Stangle, Westfalen
Most Feared Allied: Tim Beckett, Vangard






Task Force 144 - Summer 2013



7-15-2013: TF144 is baaack!!!
Well, many thanks to Steve Cox for stepping up to try on the club "editor hat". Steve has agreed to organize the club quaterly newsletter, Task Force 144. The first new edition since Steve has come onboard is now ready. He claims he plans better in future editions but wanted ot get this one out pronto just to make sure he could do it (Personally, I am already pleased with this "rushed" edition and am very thankful to Steve). Of course you can find it in the Members Section, but a direct link can be found to it below:



Task Force 144 - Summer 2013



6-14-2013: Battle Report from the Southeast!

The southeast captains had a grand time at their Spring Regional in Statesbor, GA. They've been trying something different, using shared Google.docs to jointly write up a battle report after the event from the recollections of several captains. It was a great battle of veteran AND new captains, and they squeezed in SEVEN BATTLES (15 sorties) into their long weekend. Of course, I think the southeast ahs the best region, but I'm biased... (I'll probably get sunk for that one - lol. If you want to know and see more...


READ THE BATTLE REPORT!
MWCI DVD
Want to find out more?! One of our veteran captains, Bob Hornemann, has put together a


"Welcome to the MWCI" DVD


with footage from our battles and narration explaining this exciting hobby. If you would like a copy, you can find it at the link below:


(Get the DVD)